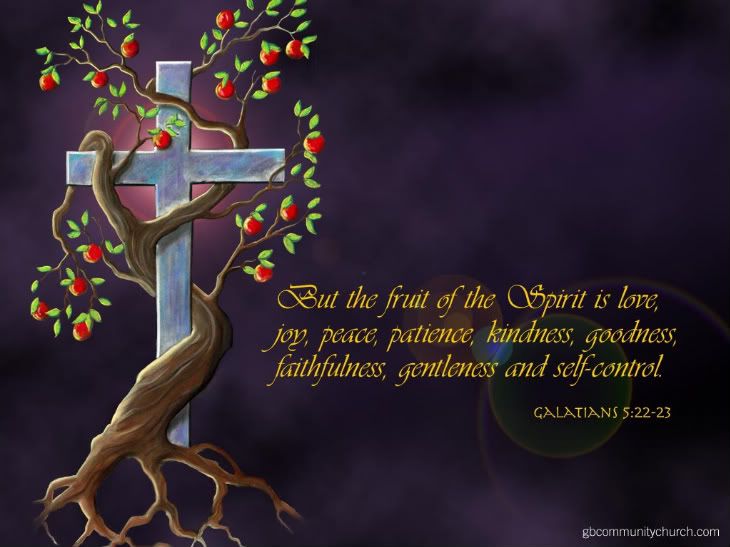 Tonight's sermon was on having the fruit of the Spirit in your life. We have been commanded to bear fruit in our lives, I don't know about you but I still struggle sometimes.
Love: I need to work on love not only those I like but the ones I dislike.
Joy: Having the joy of the Lord no matter what comes my way.
Peace: I could use more of the peace of God and less of the stress of life.
Patience: Wow this one really gets me. I've been working on this for a while and still need to continue to work on this. I'm learning that God's timing is the best timing.
Kindness: Yep, I occasionally am not a kind person. I want to be kind to all men at all times.
Goodness: I guess if I was doing all of the above all the time then goodness would not be a question.
Faithfulness: This on seems to hing on the rest. I am being faithful when I do the above and seek to Glorify God in all that I do.
and finally the one that I may struggle with the most...
Self-control: I need more self-control in my many aspects of my life.
I'm going to be conscious this week to let the fruit of the spirit be active in my life. I want to let these things become apart of my very fiber.
Well I hope that you have a great week and remember to get your daily fruit.
-Till Tomorrow